Plasma fibroblast training £1800 (1-2 days training)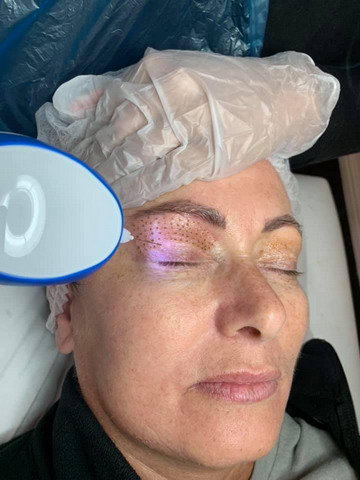 Plasma fibroblast training is a specialist course which is 1-2 days depending on experience, knowledge and qualifications held, ideally designed for level 3 Beauty therapists or medical professionals wanting to expand their knowledge and treatment areas, this course is highly sought after with dramatic results it has to offer.
How does plasma treatment work?
PLASMA- FIBROBLAST TREATMENT
Instant results, lasts 3-5 years
Non Surgical Blepharoplasty
(skin tightening) soft surgery
This is a Fantastic treatment that helps to lift and tighten the skin, for hooded eyes, brow lifting, baggy eye reduction, lifting jowls & double chin reduction, wrinkles, warts, skin tags without having fillers, Botox or any surgical procedures!!
Do you have loose skin from weight loss or pregnancy?
Want it fixed without the expense and risks of surgery?
Plasma fibroblast treatments permanently shrink excess skin and improve skin tone.