Sunekos skin booster Course – £499 (1 day)
on offer!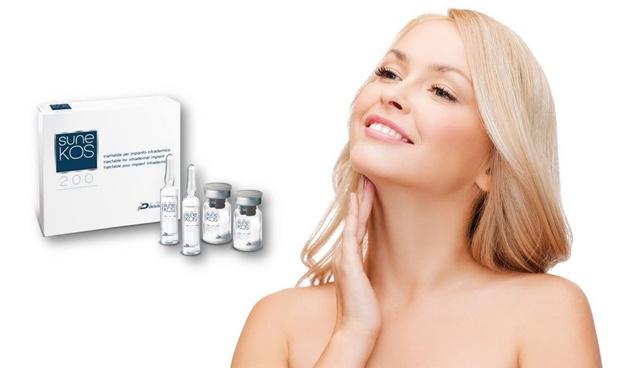 What is Sunekos skin booster ?
Introducing SUNEKOS one of the newest injectable skin rejuvenation treatments
Sunekos is a new injectable treatment, containing a patented formula of amino acids and hyaluronic acid.  It works by regenerating the extra cellular matrix by stimulating the fibroblasts.
By repairing and damaged skin and boosting your own natural production of collagen and elastin, it rebuilds your skin through a process called dermal biogenesis. – LITERALLY SKIN REGENERATION-
It is extremely versatile product and can be used on the face and eye area, neck, décolleté, hands arms, inner thigh and knees. It can treat a large number of symptoms including :
• loss of tone and sagging skin
• skin ageing
• loss of hydration
• acne scaring
• sun damage
• dark circles under eyes
• fine lines and wrinkles